Lighting up the mainstream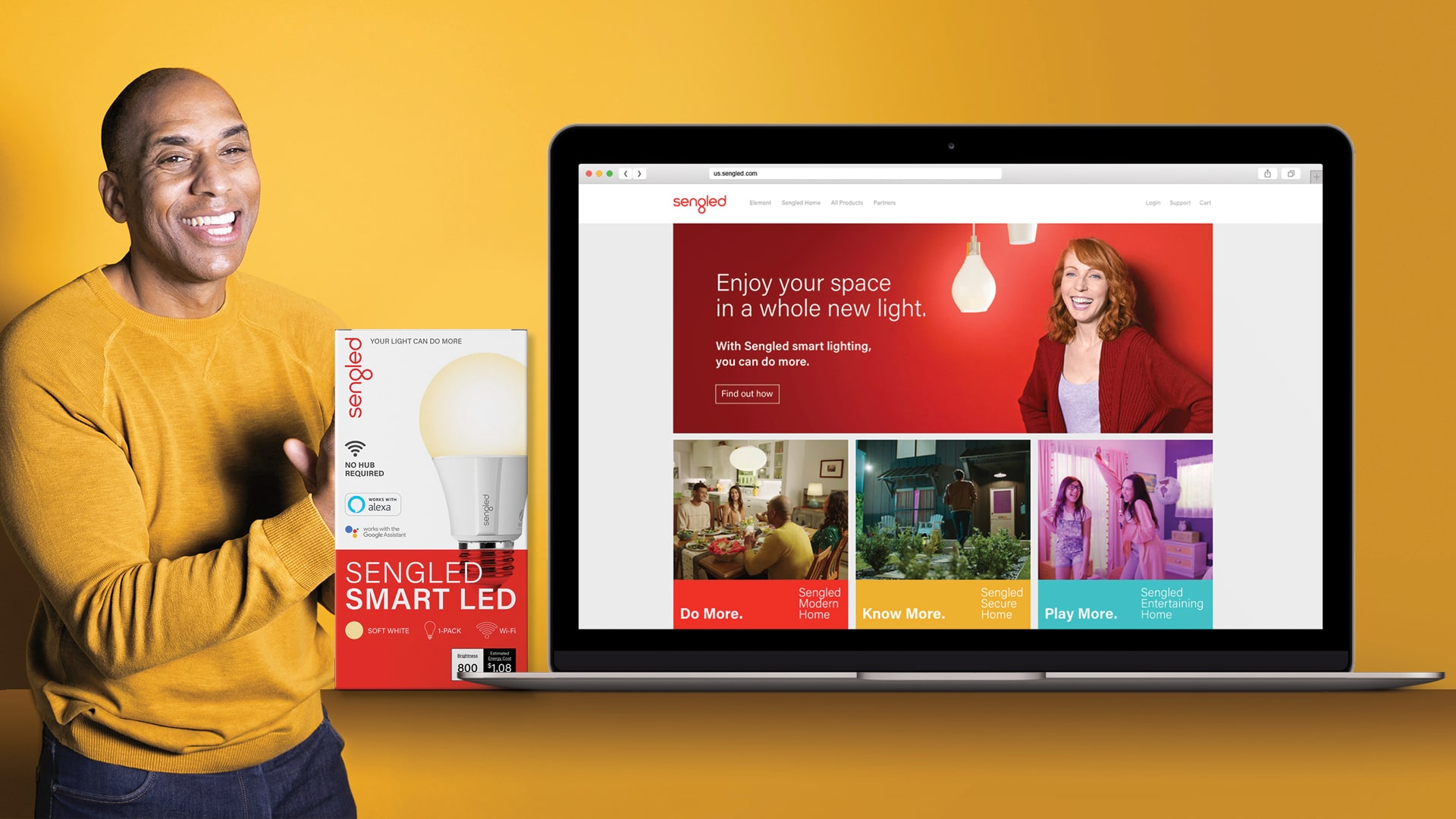 Discover
Smart lighting manufacturer Sengled had to evolve its brand to establish relevance and create an emotional connection with a new target audience by moving from mostly early adopters to the mainstream. That's where Hotwire's Strategy & Marketing services team came in.
Plan
We began with an in-depth audience and market perception study to better understand consumer behaviour and desires relating to the smart home. These insights informed two strategic workshops from which new messaging/positioning and a refreshed visual identity were born.
Deliver
Brand expression "Do more with your light" addressed the top barrier to entry for the mainstream: failure to understand there is more to lighting than turning on and off. We built a suite of assets, from brand guidelines to product videos, expressing a human benefit narrative.
Prove
We soft launched during the Black Friday news cycle and further rolled out at CES in Las Vegas. The new message resonated, igniting interest from broadcast and lifestyle media. Sales goals were exceeded as happy customers finally had the smart version of a lightbulb moment.
Hear it
first
Sign up to get the hottest headlines,
delivered straight to your inbox.

Let's get to work
Whether you're looking for a new communications consultancy partner or a career at Hotwire, we'd love to hear from you.